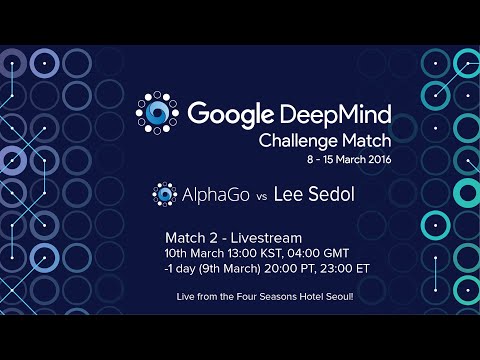 Welcome to New Scientist's coverage of a momentous match in Seoul, South Korea. This video is a livestream of the Go match between Lee Sedol, one of the world's best players, and AlphaGo, Google's artificial intelligence program. The two will be duking it out over the next week. It's currently 1-0 to AlphaGo.
Like Gary Kasparov versus IBM's Deep Blue in the 1990s, Lee Sedol versus DeepMind is a milestone in artificial intelligence. It's a test of the power of current AI and how society reacts to it. And it's a litmus test for the work we can expect AI to start doing in the near future.
Updates will be appearing here regularly from our reporter, Mark Zastrow, on the ground at the Four Seasons hotel and from our team in London who will be analysing the news.
The matches will start at 1 pm local time on the following days (commentated on in Korean and English):
Advertisement
9 March: First match
10 March: Second match
12 March: Third match
13 March: Fourth match
15 March: Fifth match
Here's the end of Mark's first story to give you a taste of the action so far as the AI went 1-0 up in the five-match series:
As the endgame played out, Lee appeared downbeat, his hands shaking at every move. He flashed a wan smile as he resigned.
The question is whether Lee can recover. In AlphaGo's previous match, experts say Hui Fan's moves grew erratic after dropping the first game.
"It's so shocking. I expected AlphaGo to win one game, but I didn't expect it to be the first one," said Myung-wan Kim, a Korean 9-dan professional living in Los Angeles and commenting with Jackson.
"I am in shock, I admit that," said Lee. But he said he had no regrets about accepting the challenge and planned to come back strong in the rest of the matches. "I didn't think AlphaGo would play the game in such a perfect manner."
Read more: Does a machine beating a Go master mean human-like AI is close?
This entry passed through the Full-Text RSS service – if this is your content and you're reading it on someone else's site, please read the FAQ at fivefilters.org/content-only/faq.php#publishers.